How To Advertise
$200 or Less Line Ads
Sell for free, there is no charge for items in this category (you owe nothing)
$200 or Less Ad items must be listed with a selling price
This does NOT INCLUDED: Yard Sales, Paid Events/Fund Raisers, Hiring, Rental, All Service Work, Business, Home Business, Shoots, Notices, Animal Selling, Wanting multiple or general items for personal collection, Selling multiples of same item/ongoing sales, barter/trade over $200 value, etc. Wanting/Selling: Firewood, Firearms, Parts, Vehicles/Motorcycles/4-Wheelers/ anything with an engine. (not sure - call the office)
You can advertise 1 items per edition with price listed at $200 or less. You may place addition items as paid ads.
They must be 20 words or less, Longer ads will be edited
1 items per edition per name/address/phone number, We run additional $200 or less items if paid for.
The phone number counts as one word
An email address counts as 4 words
They cannot contain a website address
Deadline is 12 noon Tuesday for Friday
$200 or less items Submitted:By mail using the ad blank from the paper or printed off the website. PLEASE Mail Early
Put the completed ad blank in the mail slot at the business office.
All ad submissions must include the Name, Complete Address, and Phone Number of the person placing the ad for our records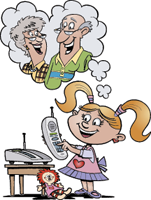 "The Bargain Bulletin lets us sell certain used household items for free. I gotta call gramma!"
$6 Prepaid Line Ads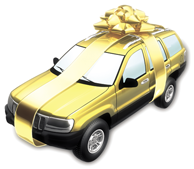 Items selling for $201 or more
Prices do not have to be listed
This category includes Yard Sales, Paid Events/Fund Raisers, Hiring, Rental, All Service Work, Business, Home Business, Shoots, Notices, Animal Selling, Wanting multiple or general items for personal collection, Selling multiples of same item/ongoing sales, barter/trade over $200 value, etc. Wanting/Selling: Firewood, Firearms, Parts, Vehicles/Motorcycles/4-Wheelers/ anything with an engine. (not sure - call the office)
25 words or less: $6.00 prepaid per week, over 25 words is an additional 25¢ per word per week
Phone number counts as one word
Email address or Website address counts as 4 words
Deadline 5:00pm Tuesday for Friday
$6.00 Prepaid Line Ads Submitted:
By mailing the ad with payment, Drop off ad and payment at the business office, Call business office: 724 654-5529 during regular business hours
All ads taken over the phone must be prepaid using a Visa, MasterCard or Discover.
We do NOT accept checks for under $10
Refunds by Cash, Check or Debit/Credit Card are subject to a $2 service fee. Credit card purchases must be refunded to the same card used when ad was placed.
Ads cancelled before our deadline will be issued a full in-house credit for future WBB advertising.
All ad submissions must include the Name, Complete Address, and Phone Number of the person placing the ad for our records
Note:
The guidelines for ads submitted online may vary from those submitted in person or over the phone.
We do our best to supply you with a complete listing of possible ads. However, there are sure to be some situations/items/events that are not covered in this website. If in question, please call the business office at 724 654-5529. We'll be happy to assist you.
The Weekly Bargain Bulletin, Inc. reserves the right to review all material submitted for publication, and to reject any material, in whole or part, which the Weekly Bargain Bulletin, Inc., in its sole opinion, deems inappropriate for publication.
We assume no financial responsibility for any typographical errors in any advertisement, but will reprint that portion of an ad in which an error occurs.